This is an unknown shrub, growing in front of a utility box to hide it. It kinda looks like a ninebark, but our other ninebark does not have thorns. Is it one, you decide?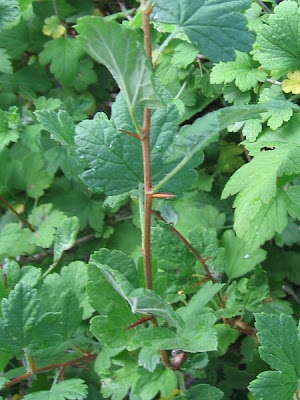 A note from Thorny Guy:
Also, at the end of July this shrub had large dark purple berries on it. I'd guess they were about the size of a small marble. Maybe this will help.