Here is a bush that the previous owner planted. It does not look like it is in good shape. I think the deer eat it. Here is a picture of its foliage.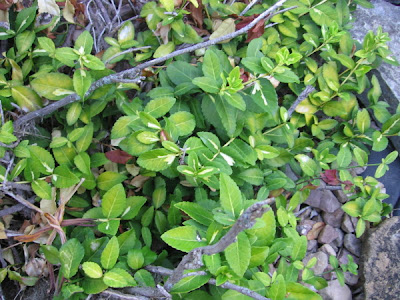 It also had roots ?!? on its branches. Maybe this is like the climbing hydrangea and they are aerial rootlets.
So what is it and more importantly do I want to keep it? What is the best way to tidy it up and make it less ugly (Besides removing the weed)?