The corner coop is progressing. This weekend the sub floor went in.
You can also see there are two more walls to keep our chickens happy.
The opening in the wall on the right is where the door will be doing. The nest boxes will be going in the long wall in the front of the picture. There is still a lot to do including building the nest boxes, putting in windows, adding a ceiling, wiring, and insulating. It should be done sometime before winter :)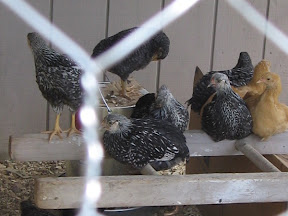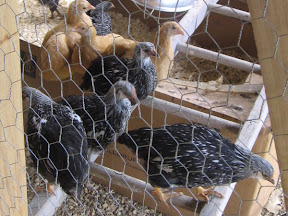 Here are the chickens perching on the ladder. The chickens like to think they are helping to build their new home too.